Welcome to the
Plan that Understands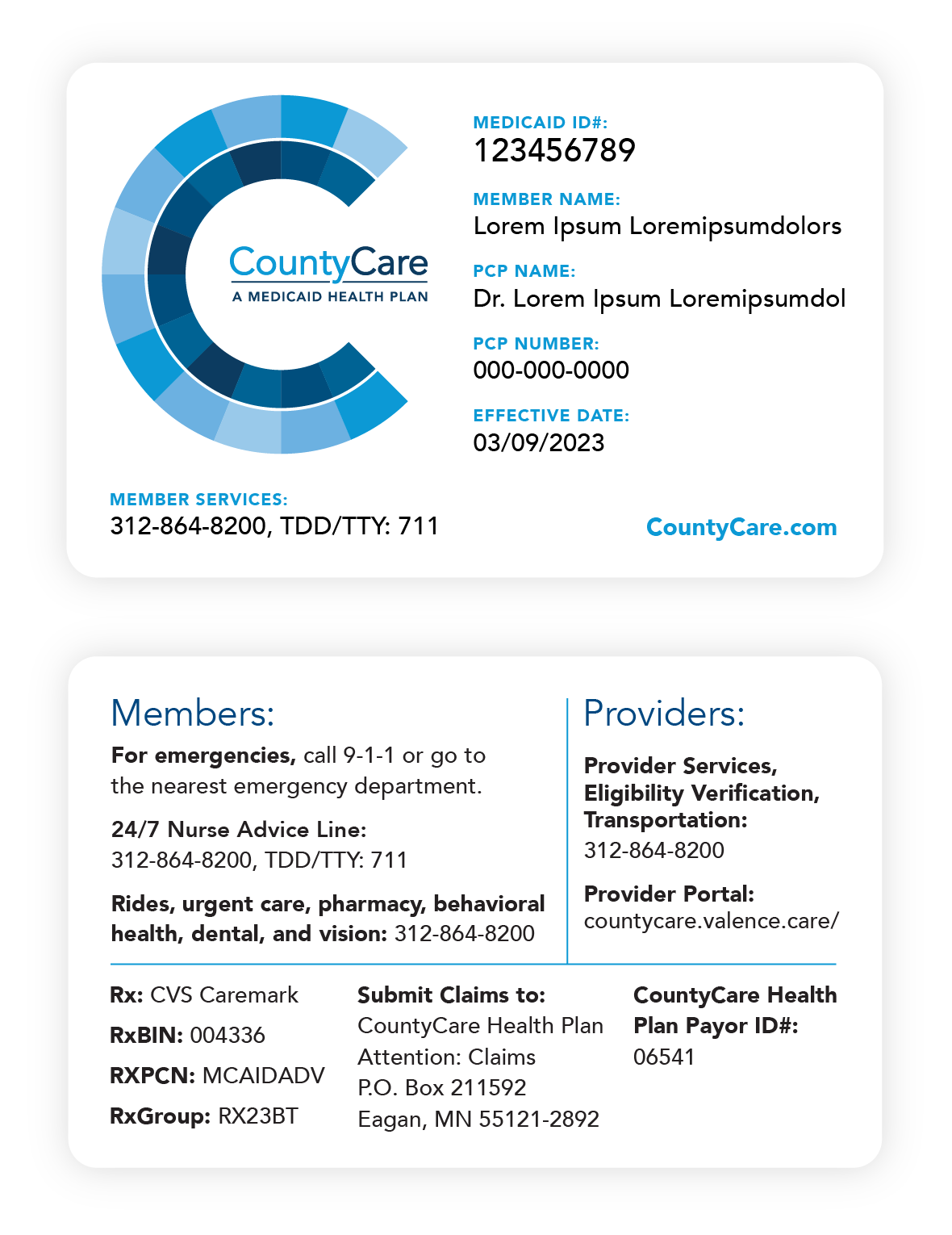 Welcome Packet
Your Welcome Packet should arrive in the mail soon.
It will include your:
Member ID card
Member Handbook
Quick Start Guide
If you don't receive your Welcome Packet, please call Member Services at 312-864-8200, 711 (TYY/TDD) or login to our Member Portal to confirm we have your correct address.
What's Covered?
CountyCare covers your doctor and hospital visits, dental and vision care, prescriptions, transportation to and from doctor's appointments and much more. Our members also have access to behavioral health services like therapy and substance-use disorder treatment.
No-Cost Means No Cost
CountyCare members do not have to pay for covered health services.
There are no copays or deductibles, even for visits to your doctor or prescriptions.
CountyCare will never send you a bill. No cost means no cost!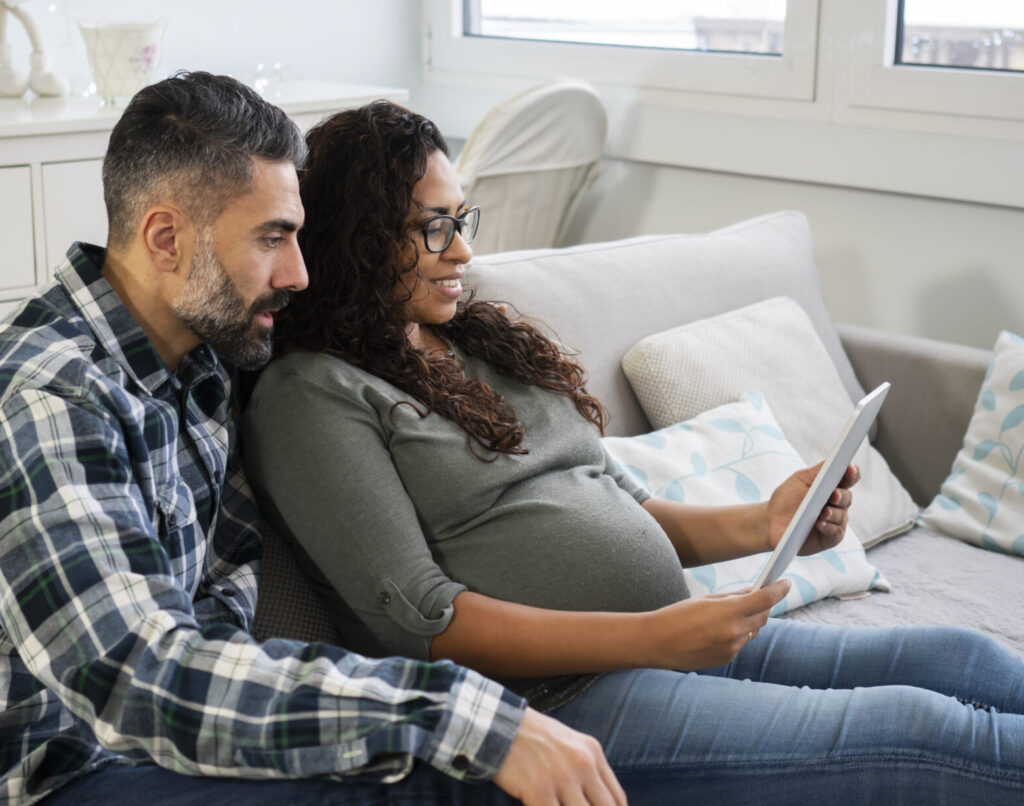 Meet Our Providers -
In Person or Virtually
More than 4,500 primary care providers (PCPs), 20,000 specialists, 100 urgent care locations and 70 hospitals proudly accept CountyCare members. With CountyCare, personalized care is always around the corner.
CountyCare also now covers virtual visits. Many of our providers are seeing patients through telephone or video calls. Call your provider to ask if a virtual visit is an option for you.
Get Ready for
CountyCare Rewards!
You will get a CountyCare Visa Rewards Card in the mail when you or your children, who are members of CountyCare, go to the doctor for certain services. Earn dollar rewards and use the card to buy home and health items at participating stores.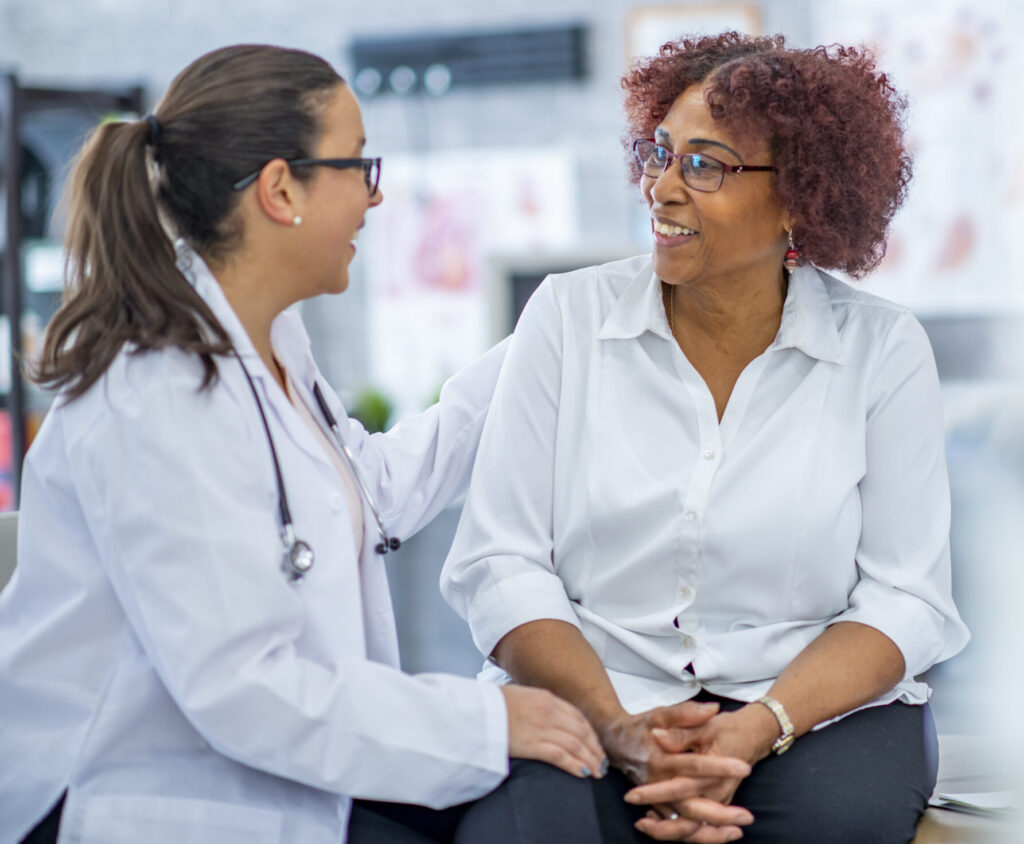 Your Health Care Team
CountyCare provides a coordinated team of health care professionals to support you in living a healthy lifestyle. Your health care team includes your primary care provider (PCP), specialty providers, care coordinators, pharmacists, and most importantly, you.
Every CountyCare member has an assigned primary care provider (PCP). Your PCP is your personal doctor. The name and contact information for your PCP is printed on your member ID card.
You should see your assigned PCP for all routine care and screenings. Unless it's an emergency, you should call your PCP first when you are sick.
If you would like to change the PCP listed on your Member ID Card, you can do so at any time. To find a new PCP or change your current one, go to the Member Portal or call Member Services at 312-864-8200.
A specialist is a doctor who cares for certain health conditions. For example, a cardiologist is a doctor who specializes in heart health.
With CountyCare, you do not need a referral to see a specialist, but your PCP will advise if you need a specialist and recommend a doctor. If you need behavioral health services, you do not need a referral when seeing a CountyCare provider.
If a member would like to request a specialist as their PCP, they should request that the specialist complete, sign, and submit this form to CountyCare. The member can reach out to their care coordinator if additional assistance is needed.
You will be assigned a care coordinator when you become a member. Care coordinators connect you with services to keep you healthy. Your care coordinator can answer questions about your care and help you:
Navigate getting health care
Consider your choices
Find a specialist
Maximize your benefits
Coordinate your transition out of the hospital
Connect you with community resources
What you tell your care coordinator is confidential. It is shared only when needed to help plan your personalized care. You can find out who your care coordinator is by calling Member Services at 312-864-8200 / 855-444-1661 (toll-free) / 711 (TDD/TTY).
Help our team better serve your needs by completing your annual Health Risk Screening and earn $50 on your Visa Rewards card. Click here to start your health journey.
24/7 Nurse Advice Line
Health questions?
The best place to get advice is from your PCP. Your PCP's office is required to have an answering service for a provider to return your call anytime day or night. If you are unsure of how to reach your PCP, CountyCare members have access to registered nurses through a 24/7 nurse advice line. The nurse advice line can help you with:
Advice on minor injuries
How to manage asthma
How much medicine to use/give
What to do if you have a headache
Questions about pregnancy and infants
Call today
312-864-8200
and select the Nurse Line!
Questions?
Monday - Friday from 8:00 a.m. to 6:00 p.m. CST
Saturday from 9:00 a.m. to 1:00 p.m. CST
You can also call our nurse advice line 24 hours a day, every day of the year, with any questions you may have about your health at
312-864-8200
855-444-1661 (toll-free)
711 (TDD/TTY)